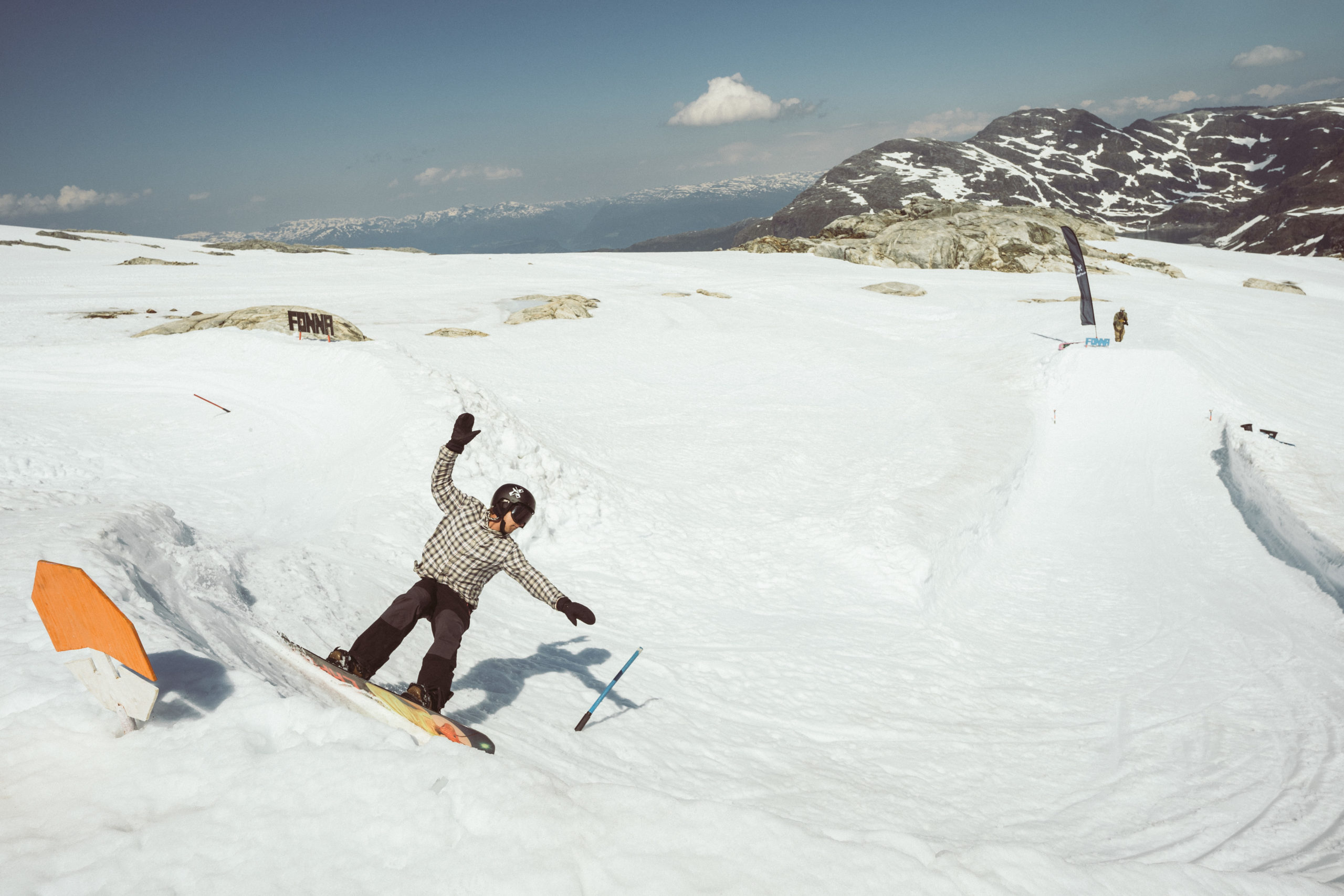 MUSHROOM BANKED SHALOM 2020
You're reading this because (1) you were there, or (2) you wish you were there – so there's no reason to explain to you what Mushroom Crews BANKED SHALOM is. If you know, you know.

The Mushroom Crew´s annualy Banked Shalom went down with a blast! A record amount of contestants (somewhere between 97 people, and 6,4 billion people ) came out to ride this quite creative course. The course this year was built in less than 10 hours with a snowcat that was missing half the blade, so it was quite challenging.
A big thanks to all people that made this thing happen. Without you the world would be a sad place. And also a big thanks to our sponsors: Norsk Tipping, Revir, Hovland Snowskates, Session, Airblaster and VisitFonna.
If you're interested in the full results – click below
But! Every year we salute more than just the fastest humans. Here are some honorable mentions:
Best Method: Terje Haakonsen / Ståle Sandbech (regular and fakie(we got you Terje)).
TimeLord: Dag Kristian Lysaker (Preclaimed he´s time only 0,23 sec off)
Switch run: Bendik Gjerdalen (00.32.79)
Best handplant: Adrian Oesch
Best helmet (and also Style in General): The guy with the board and the googels and yeah. You will see him in the photos.
StokeDilivirator: Fabian Hertzberg (landed he´s first backflip on the hip?)
Fastest Media Person: Mikkel V. Jørgensen (00.32.31)
Best try in general: Jonas Steen (Great Effort!)
Swexyrider of the Night: Kristian Skjømming (this kid rides so good your grandma is DM´ing him right now)
Most oldest and youngest: Henrik and Ingrid Lehovd Respectively
Fastest Snowskate person: Terje Haakonsen
Best Bail: Tygga ?

Now, to the real business. Edits and pictures!
Thanks a billion for making the edit Mikkel V. Jørgensen (follow this guy on insta if you´d like)
All you guys look like supermodels. Especially you Julius. Below is a shitload of photos, enjoy responsibly.
And a BIG thanks to Even Brekke (instagram plug, click here) for making this a timeless memory.
Go ahead and save that selfie if you want to. Share it on social media and brag about how awesome you are. But remember to tag @evenbrekke and @Mushroom_crew.
If you want some full resolution sweetness – we've got a dropbox for you here
Thats all. See you next year!

Oh! theres a new edit coming shortly. And more stuff on @Mushroom_crew

Love, God.